Behind the latest Ethio-Telecom mobile phone registration
Recently, Ethio-Telecom has set a deadline for all mobile phones and other SIM card-operated telecom devices in the country to be registered. What is the following? Why? Reports are also coming in from various sections of the society that the government is "intensifying its spying activities" against citizens.
After cell phones are manufactured, manufacturers offer 15-digit numbers for each phone: This is called an IMEI number. Information technology security expert Teklit Hailay says this number is unique to one phone.
Teklit says the registration is not new: The current registration also introduces new software to enable and unlock mobile phones.
Why register?
Ethio-Telecom Communication Head, Abdurahim Ahmed, said the main purpose of the registration is to protect the customer from theft and poor quality of health and services caused by substandard phones. They also say that when the SIM card devices are lost in the hands of customers due to theft or other reasons, the handset will also prevent the handset from providing telecom services. These mobile phones are on the blacklist and cannot be used not only in Ethiopia but in any other country.
According to Abdurahman, there are as many imported and original telecom equipment as possible, but only a small number of substandard devices are being used.
According to Abdurahman, this is creating unfair market competition for traders who install and sell mobile phones in the country. They say that this registration will help prevent this. In addition, to increase the country's tax revenue, it will be able to identify all the mobile phone users in Ethio Telecom's mobile network and register them in the name of the owner or customer.
He said the system has registered 58 million customers in the country, adding that they can register by adding a SIM card.
Stating that the registration process is not unique to Ethiopia, Abdurahim said it is a modern system that is being implemented in developed countries and other African countries.
Behind the registration?
Teklit, for his part, said it would not make any difference to individuals' privacy, adding that it would make it easier to monitor. "Those who escaped with fake phones at another time can no longer escape," he said.
The IMII allows individuals to change their address even if they change their address. "It will help you not to miss the person you are following." He explains.
According to Teklit, one person could have left the SIM card and used another SIM card with an unknown number of phones and used another SIM card.
Bloggers such as Fekadu Hailu, who have previously had their phones hacked, described it as "a serious matter" despite the government's efforts to prevent theft and the importation of substandard phones. "It is not a lie that the government is spying on its citizens over the phone," said Fekadu, a member of Zone 9 who was arrested on suspicion of terrorism.
The document, which states that their phone was hacked without a court order for a year before they were arrested, is also said to be our telephone conversations. "We were arrested in April 2006, but the information provided has been recorded since May 2005." He explains.
Although the antiterrorism law explicitly states that a terrorist suspect is required to intercept or monitor telephone, fax, radio, Internet, e-mail, and mail communications, the law does not apply to individuals designated as terrorists.
He also mentioned that he had been involved in a number of terrorist attacks and that most of the opposition politicians and journalists had been interviewed over the phone.
He says he has been exchanging different SIM cards since he was released. "I went back to my old phone, which I knew had been hacked. I could have changed my SIM card," he says.
Although he voluntarily returned to his former SIM card, he voluntarily stated that many released dissidents and journalists would change their SIM cards. "The existence of a government security force that listens to telephone conversations without a court order is in itself an act of terror," he said.
He also said that the arrival of the IMII number would significantly strengthen the government's security network. "In addition to the loss of privacy, our physical freedom is now being restricted," he said.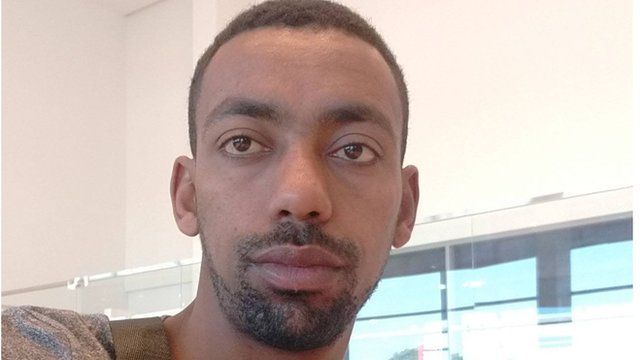 Haftom Berhe, another software expert and manager of Yaha Technologies, has been accused of hacking into various countries. This is called legal abduction. Abductions are taking place in various parts of the world, including Ethiopia. He says that this is being done from individuals to organized groups as well as governments.
Previous hijackings
Ethiopians interviewed by Human Rights Watch two years ago said that many individuals in Kenya and Europe seeking asylum or asylum seekers had their phones and emails hacked by security forces and returned their documents.
In connection with this, the Ethiopian government has also heard intercepted phone calls made by suspected terrorists on several occasions, even in the state media.
Cynthia Wong, a senior researcher at Human Rights Watch, said that hacking software technologies from China and Italy could be used to unleash personal secrets, particularly in Ethiopia. This is a violation of basic human rights; Countries need to find out why these technologies are being used before they can be sold to the Ethiopian government, she said.
Regarding registration, many say it is easier for the government to abduct its citizens; Haftom does not dismiss human suspicions.
He noted that the registration of IMIIs is a major focus on theft and the benefits the corporation provides, but also makes it easier for the government to spy on us.
He said the comments were based on fear, adding that Abdurahman was not linked to an IMI number to track a person and that there was a software-linked system called HLR for monitoring.